PCD Pharma Franchise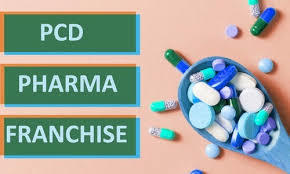 PCD Pharma Franchise
Product Description
PCD Pharma Franchise refers to a business model in the pharmaceutical industry where a company grants the rights to an individual or a group to market and sell its products under its brand name in a specific geographic area. The PCD (Propaganda Cum Distribution) Pharma Franchise allows entrepreneurs or distributors to establish their own business and tap into the vast pharmaceutical market by leveraging the established brand, products, and support provided by the parent company.
FAQs:
Q: What are the advantages of starting a PCD Pharma Franchise?
A: Starting a PCD Pharma Franchise offers several advantages. Firstly, it provides an opportunity to enter the pharmaceutical industry with relatively lower investment and risks compared to starting an independent venture. The franchisee gains access to a well-established brand, a wide range of quality products, and marketing support from the parent company. It also allows for flexible working hours and the potential for high-profit margins.
Q: Who can apply for a PCD Pharma Franchise?
A: Anyone interested in venturing into the pharmaceutical business can apply for a PCD Pharma Franchise. This includes individuals, pharmacists, medical representatives, distributors, or existing businesses looking to diversify their product portfolio. Some companies may have specific eligibility criteria, such as minimum investment requirements or educational qualifications, which should be considered before applying.
Q: What products are available under a PCD Pharma Franchise?
A: The product range available under a PCD Pharma Franchise can vary depending on the parent company. It typically includes a wide range of pharmaceutical products such as medicines, drugs, tablets, capsules, injections, syrups, ointments, and more. The franchisee gains the right to market and sell these products in the designated territory.
Q: How does the distribution and supply chain work in a PCD Pharma Franchise?
A: In a PCD Pharma Franchise, the parent company takes care of the manufacturing, quality control, and supply of products. The franchisee is responsible for marketing and distribution within their designated territory. The parent company usually provides promotional materials, training, and support to help the franchisee effectively promote and sell the products.